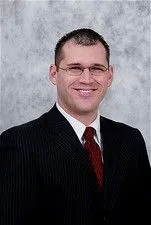 After completing his undergraduate work at the University of Dayton, Dr. Bullinger graduated in 2005 from Palmer College of Chiropractic in Davenport, Iowa. Licensed in both Ohio and Indiana, he has been practicing chiropractic since January of 2006 and has been at Total Body Chiropractic Center since November 2006.
While in Iowa, Dr. Bullinger trained with world renowned chiropractor and lecturer Dr. Mitch Mally, where he enhanced his education in both upper and lower extremity adjusting. This has allowed Dr. Bullinger to treat a wide variety of sports injuries and repetitive stress injuries.
Dr. Bullinger is active in several professional and community organizations including the Ohio State Chiropractic Association, the Delphos Rotary Club and the Sons of the American Legion. He also helps the Fort Jennings basketball program where he is an assistant varsity coach. Dr. Bullinger continues to attend post graduate courses in order to better serve the chiropractic and health care needs of his patients.
Dr. Bullinger welcomes patients from all walks of life, regardless of activity or fitness level. Treatment programs are tailored to each patient's unique and specific needs. This wide range of treatment options allows patients to have many choices in their treatment program, providing the greatest opportunity for comfort, self-directed, and responsible care. Through his treatment techniques and clinic operations, Dr. Bullinger's goal is to help his patients feel better naturally.
SEMINARS:
Lower Extremity Adjusting Protocols
Upper Extremity Adjusting Protocols
Managing Documentation and Rehabilitation
Ethics, Evidence Based Practice & Rehabilitation
Understanding Chronic Pain Syndromes
Sports, Garden and Other Injuries